I get sucked into hype really easily and I'm not ashamed to admit that. It's one of the main reasons I purchase as much makeup as I do!

I heard about this product a while back through the very lovely Anna and I knew I had to have it. I purchased the aforementioned item from Feel Unique and when it popped through my letterbox I was NOT disappointed.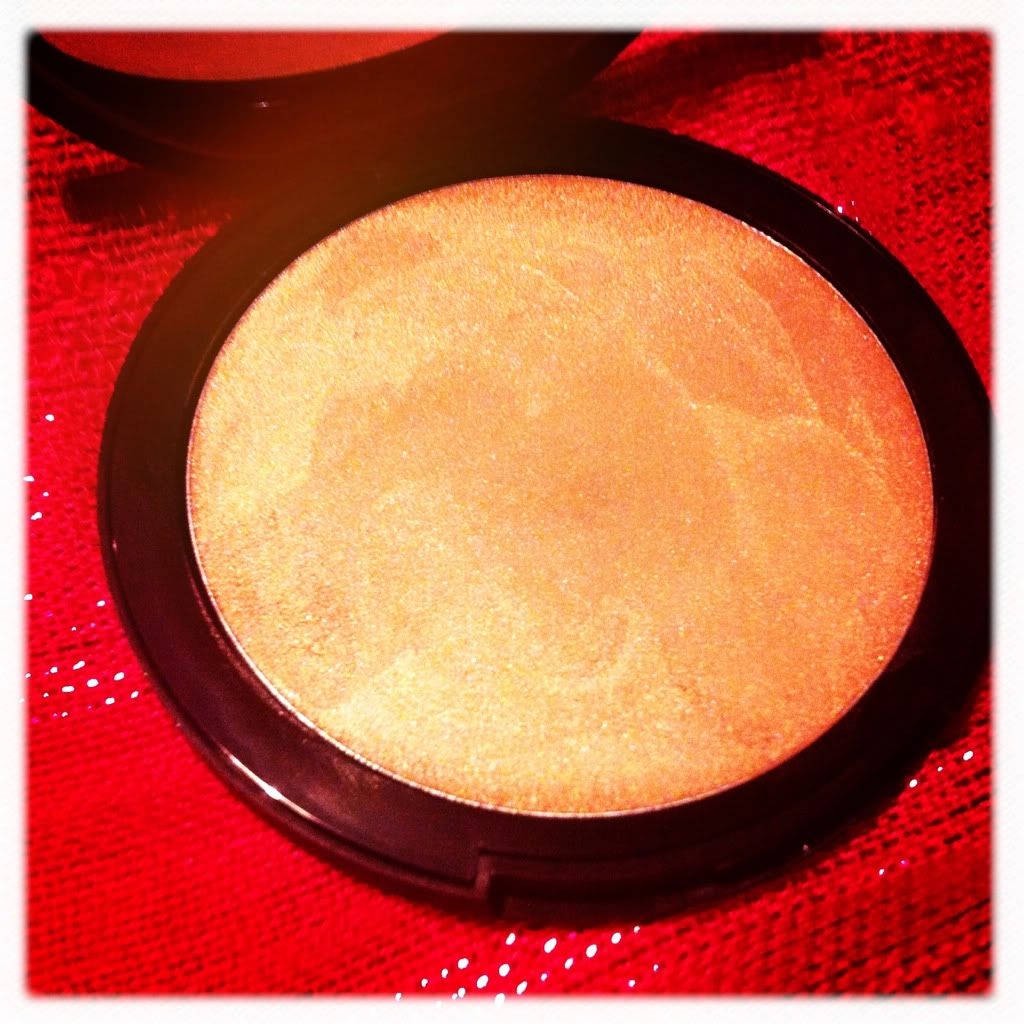 The colour I purchased was Iced Gold and it was absolutely stunning. In days gone by I had been a fan of Benefit High Beam but it was one of those products that I had a real love/hate relationship with. This, however, has become a product I hold dear to my heart.
The formula is really light, blends well and the glow it gives is really natural it doesn't look like makeup just a wonderful "lit from within" appearance. I'm also pleased to report it doesn't have any large noticeable glitter particles which makes me happy!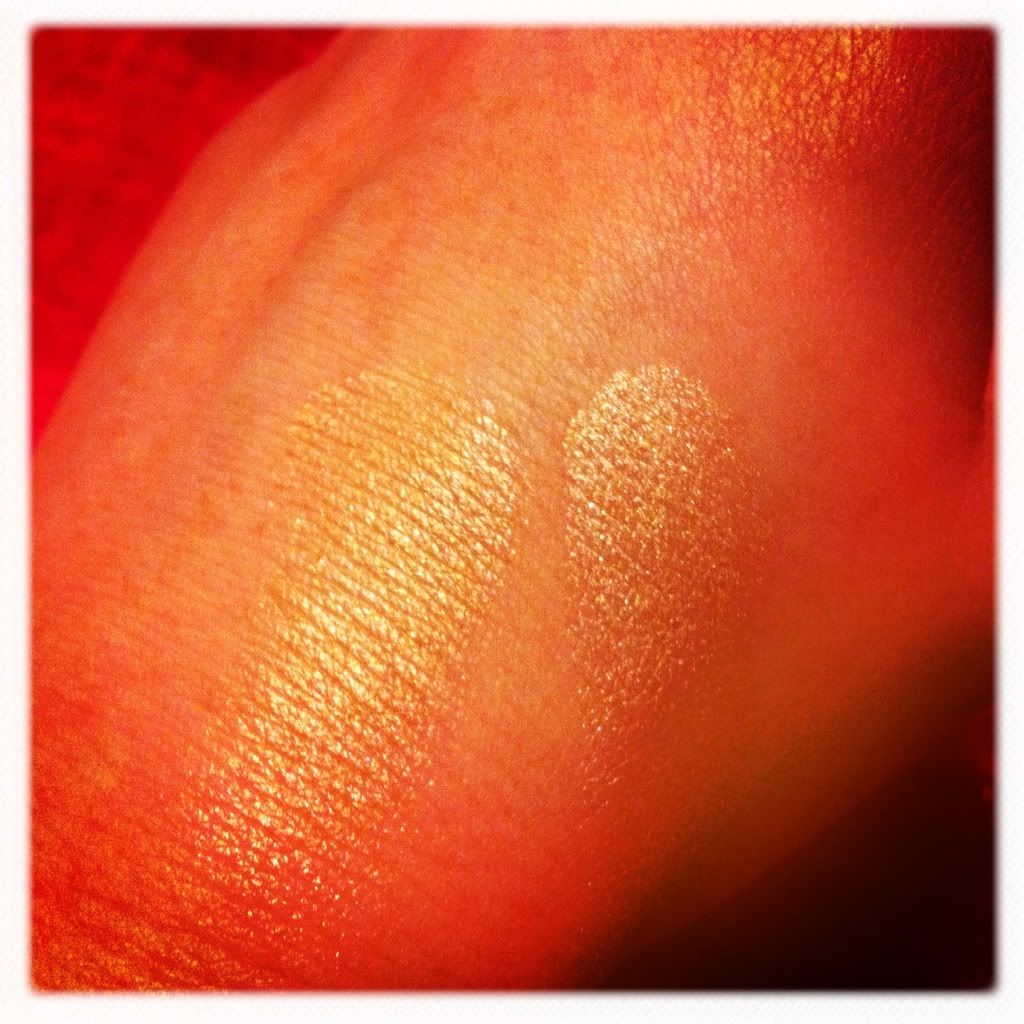 (L - Iced Gold, R - Rose Gold)
I know at £17 this product may seem a little steep but trust me it's well worth it and a little goes a long way! When applying it I tend to use my fingers I use it on my cheekbones, nose and cupids bow. If I have fake tanned and I'm going out I like to apply it to the décolleté for that extra bit of glow.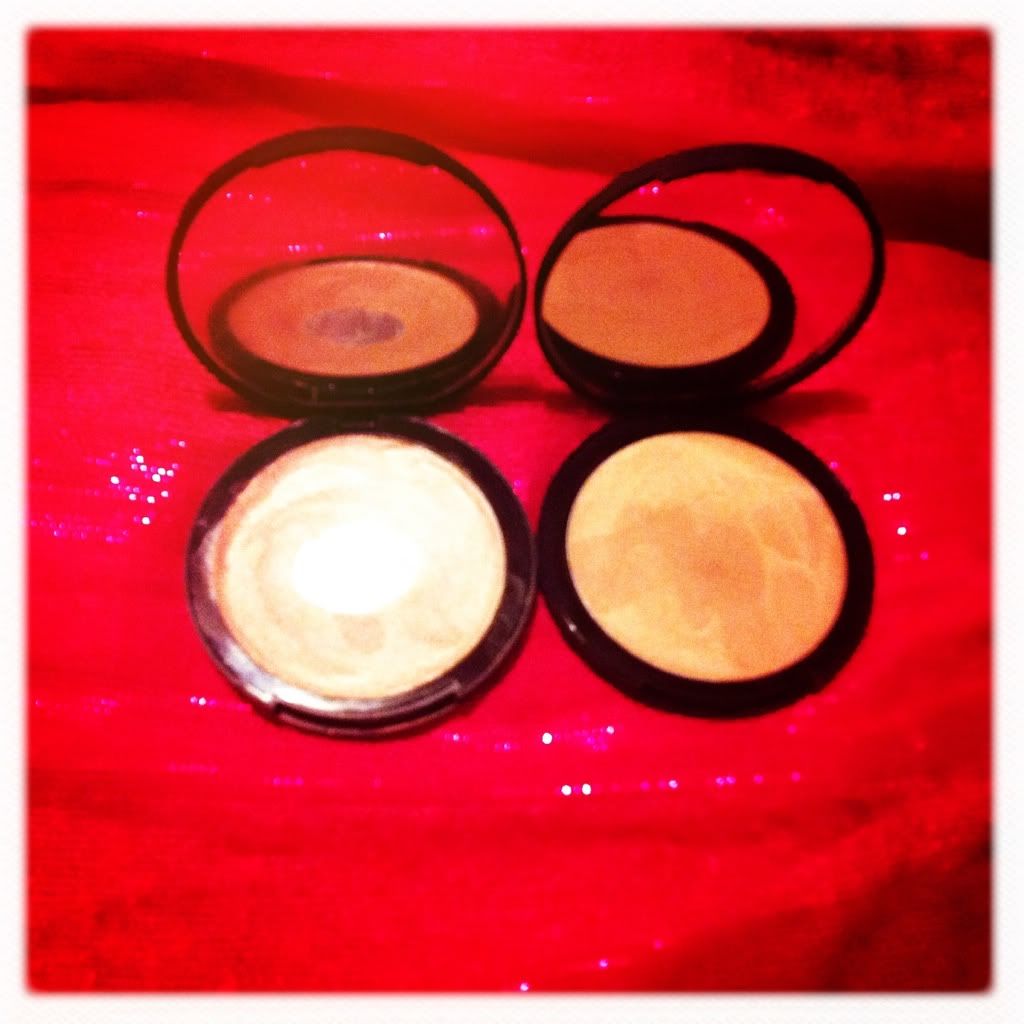 (L - Iced Gold, R - Rose Gold)
As you can see my Iced Gold Dewy Glow is hitting pan, however, I've since acquired the Rose Gold* and it is equally as beautiful as its paler twin. I would say that Rose Gold would be more suitable for those girlies who love to tan, it looks absolutely stunning on tanned skin, however, that being said it also looks beautiful on untanned skin too.
All in all this is a beautiful product and I wouldn't be without it now, it's one of those products that gives you a real pick me up and I'm definitley looking to purchase more items from the Jemma Kidd range in the near future.
Disclaimer: This product was sent to me for review purposes.