Like many of you I have used and absolutely adored Bourjois Healthy Mix foundation. I think it's a really wonderful formula that gives the skin a beautiful glow and I have repurchased it twice since discovering it last summer.

However, word spreads fast in the blogging world and soon there was whispers of a new version of the much loved, high street product. Bourjois Healthy Mix Serum boasted even better things than its predecessor so I knew I'd have to give it a go.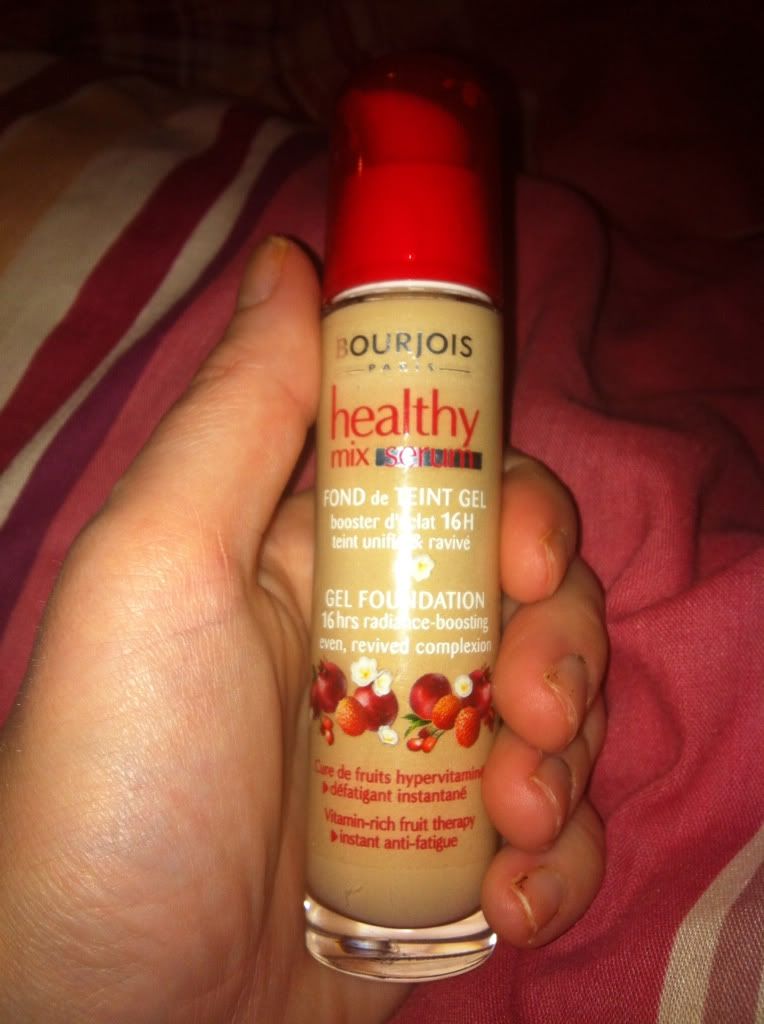 Bourjois Healthy Mix serum claims to give your skin '16 hours of radiance boosting vitamins that give you an even, revived complexion' and it certainly does give the skin a beautiful glow without looking oily.
The finish is semi-matt but definitely buildable. I tend to have to use another half pump around my t-zone due to oiliness in this area but it never looks cakey and blends into the skin well, my shade was 52 Vanilla which was a perfect match for me.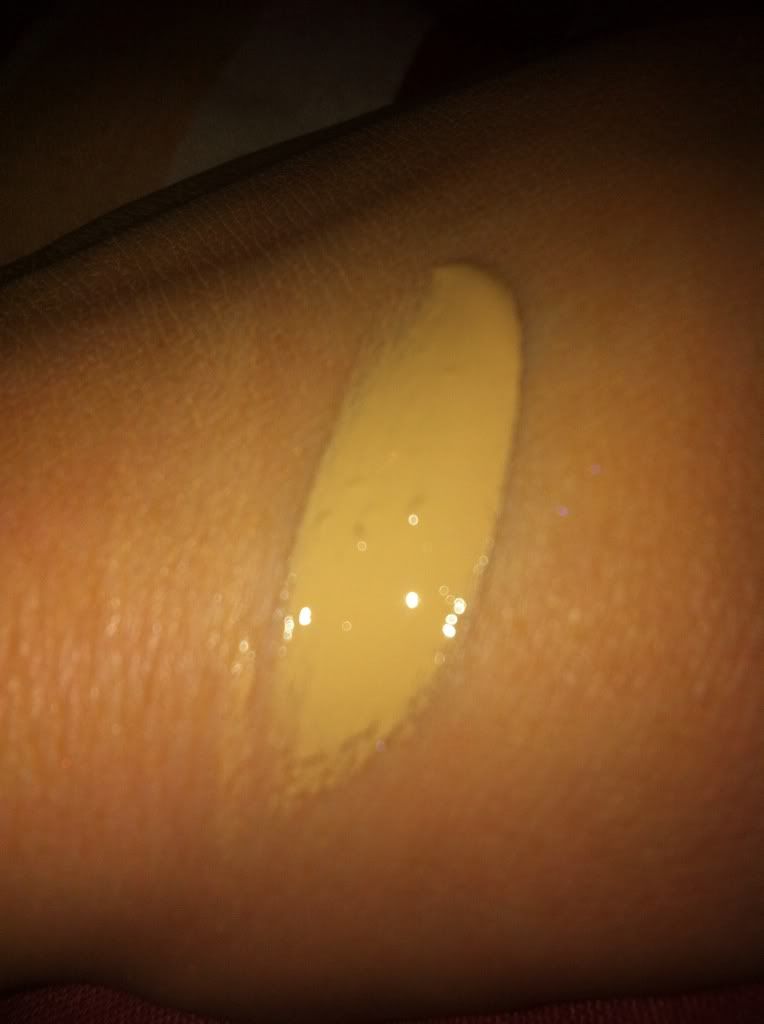 #52 Vanilla unblended
I know alot of people aren't sure about the scent but I love it. It's very fruity and fresh without being too overpowering, however, if you have a thing about strongly scented cosmetics you may want to steer clear.
With regards to longevity, this foundation, is pretty decent. I can't honestly say it lasted for 16 hours but on my oily complexion it lasted well over 6 hours which isn't too bad at all!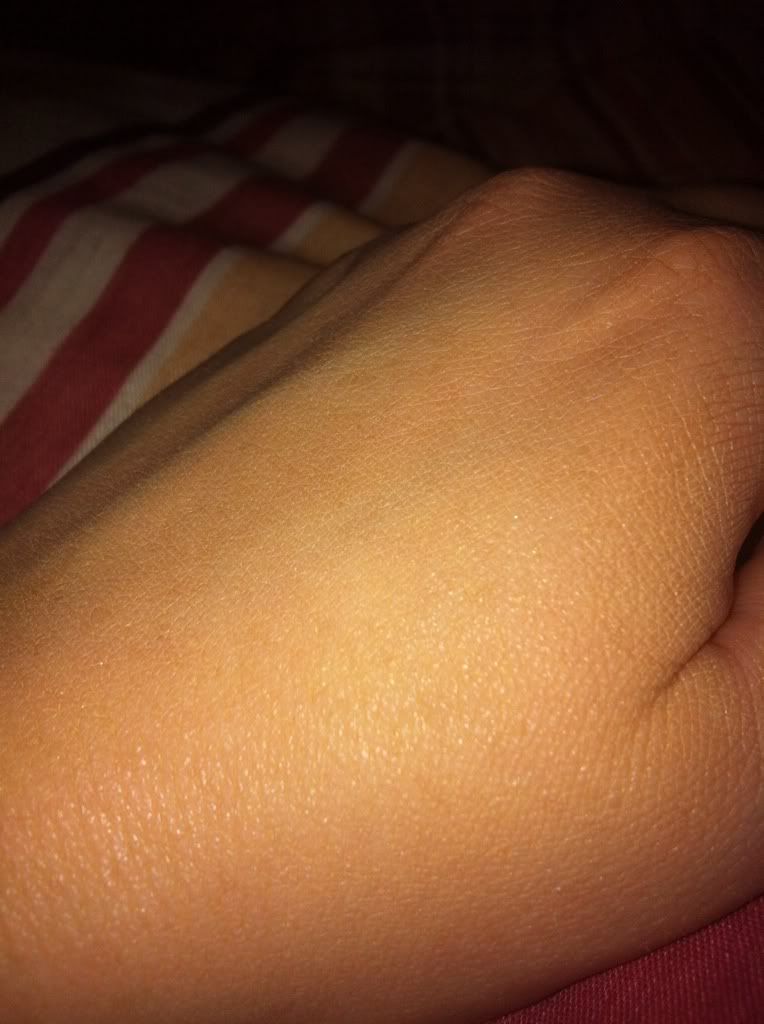 #52 Vanilla blended
If I had to chose between the foundation and serum I'd have to say I think I'd chose the original formula but only marginally. I find the original has slightly more coverage which ultimately means it lasts longer on my oil prone skin, it is also less dewy which I prefer!
All in all I'd give Bourjouis Healthy Mix Serum 8/10. It's a great foundation in terms of price and formula that I would definitely repurchase.
Have you used this foundation? Have you used both of the healthy mix foundations? Which did you prefer?
Love
Shareen xx
Disclaimer: I sincerely apologise for the horrendous state of my nails in these photos.